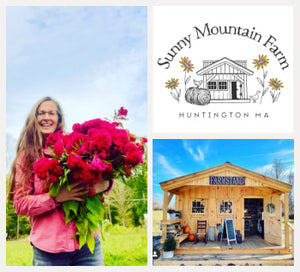 Since 2006 I've been selling handcrafted items online as the Crows Nest Primitive Shoppe.  I work out of my 1783 Circa home at our farm, Sunny Mountain Farm in Huntington MA where I get inspired by the beautiful nature that surrounds me.  Besides offering organic ingredients and using recycled materials for shipping, I also donate a percentage of the sales to Mercy For Animals organization.   
In 2021, we created a farmstand on our farm to offer our goods, It's been an exciting adventure and I'm looking forward to the evolving future of it.
Thank you for supporting me over the years and helping me continue to do what I love!  
Andrea Mengel, owner